Our kids come in all ages, sizes, colors, and socio-economic groups. They range in riding skills from those having never touched a horse to advanced barrel racers. Our children and teenagers enjoy the sunshine, fresh air and the physicality of horseback riding while learning to listen to a horse and allowing the horse to teach them.
Whether coming together with their friends or making new ones, our kids learn the responsibilities of handling a horse and how to look at life from a horse's perspective. Self-discipline, patience, team building techniques, riding and life lesson skills are learned and promote a healthier, happier, more confident child with greater self-esteem. They trail ride on 98 acres, work summer camps and participate in specialized events. Our Grand Entry Team performs exciting, fast paced and intricate patterns on horseback while carrying flags at the commencement of rodeos and other equine events.
The calming effect on a kid's mind and body while riding a horse is amazing. Regardless of what a child may be facing - the ups and downs of life, bullying, peer pressure, stress at home or school – it all melts away the moment they sit in the saddle. The horse doesn't care what you look like, where you come from or whether you had a bad day. It responds to and gives back love.
Check Out Our Facebook Posts
We offer western riding lessons for all levels, beginner, intermediate and advanced riders based on instructors availabilities. Lessons every week for the season August thru April.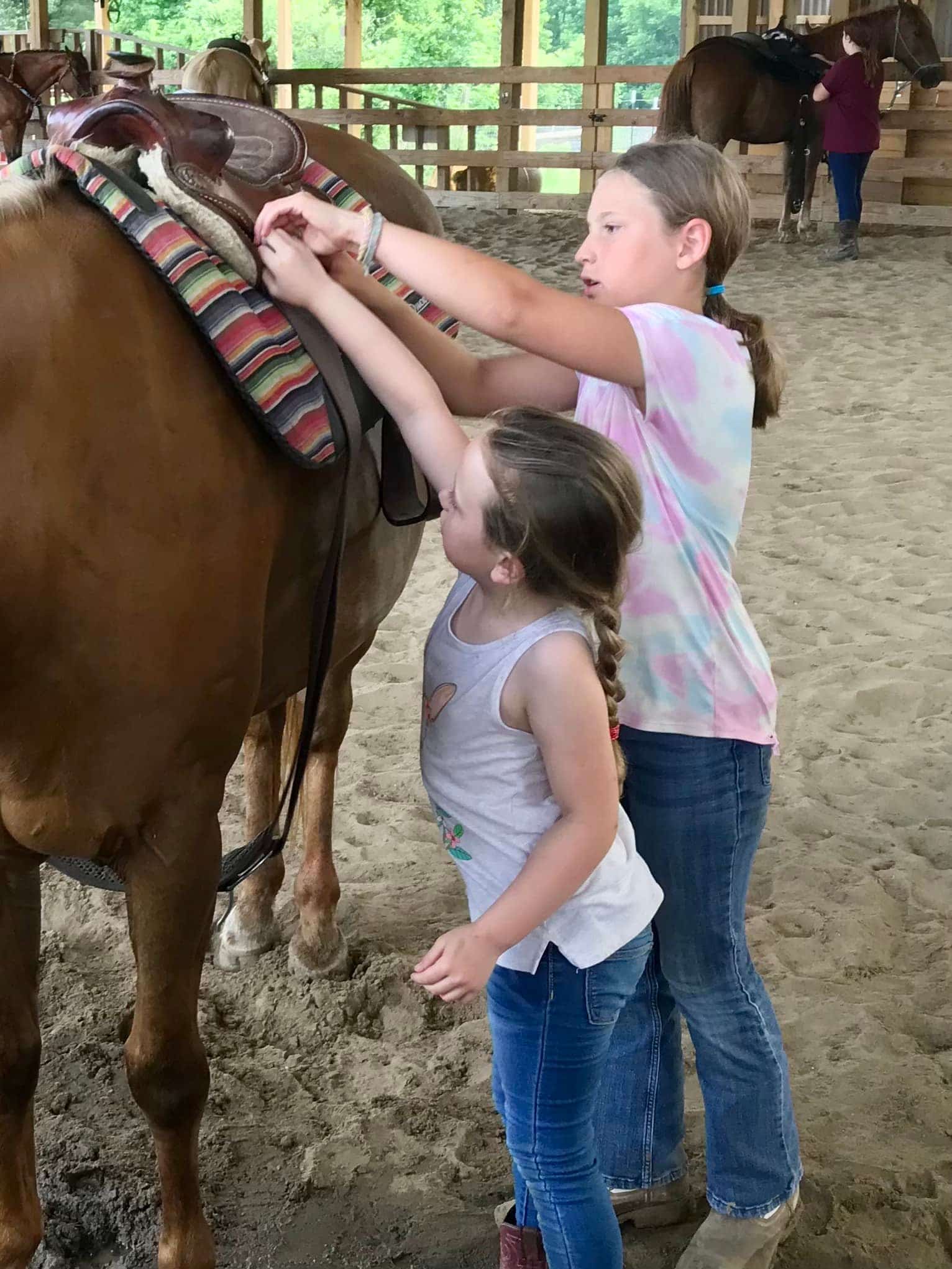 Group minimum is 5 riders and a maximum of 10 riders per class. We love having homeschoolers at Old West!!  Offering beginner, intermediate, and advanced level classes. They are quick learners, fun to be around,  and can come at times when the arena isn't as busy.  At this time, we are offering homeschool lessons from August through May during the week.   We have 9:30am & 1:00pm classes each day.  
At the end of our Spring Semester, we have a homeschool show for the parents where the children get to show off the things they have learned.   In addition, we have week-long camp sessions for current homeschool students during the last 3 weeks of May each year. 
There's nothing like watching a child fall in love with a horse. Their face lights up, and even the shyest will soon be petting the horse's nose and leaning into its broad neck and mane. For a child whose life is complicated by physical, emotional or economic challenges it is sheer magic. Those are the moments we live for at Old West Special Trails, Inc.
The Trail Blazers class is specifically designed for children with special needs. If you are interested in our spring or fall programs, which run five weeks in the spring and five weeks in the fall. The children learn to ride in the arena, play games on horseback, and enjoy a trail ride once their skills are appropriately developed. Our Trail Blazers include children who are blind, have Autism, Asperger's, Cerebral Palsy, Muscular Dystrophy, Multiple Sclerosis and other physical and behavioral issues. We attempt to accept every child who applies, but sometimes we cannot accommodate them due to safety concerns. 5-10 riders per class.
---
You can help a child with special needs participate in a five week life-changing program with a $125.00 donation. It's a tax-deductible contribution that lets a child live out their dream.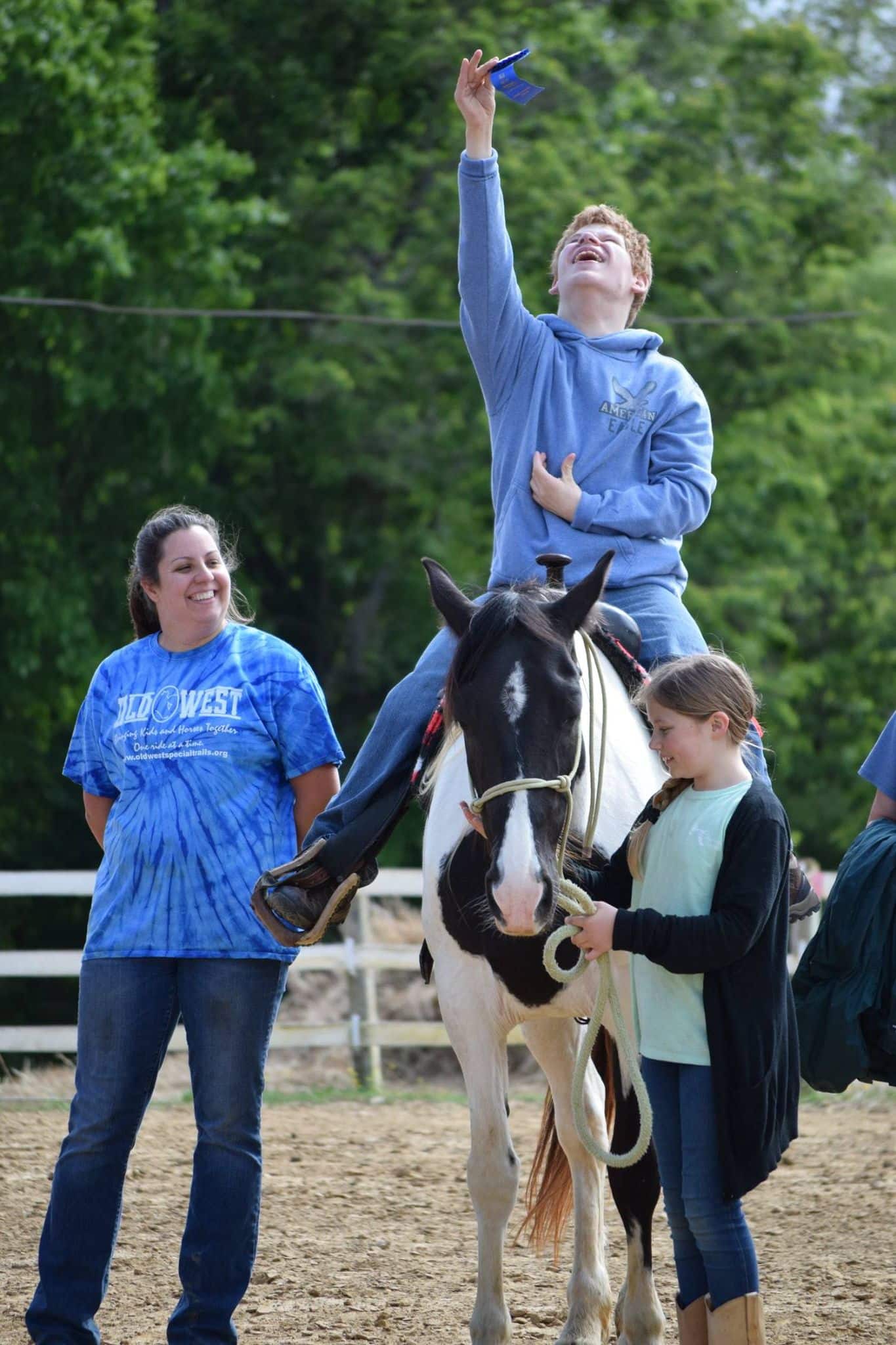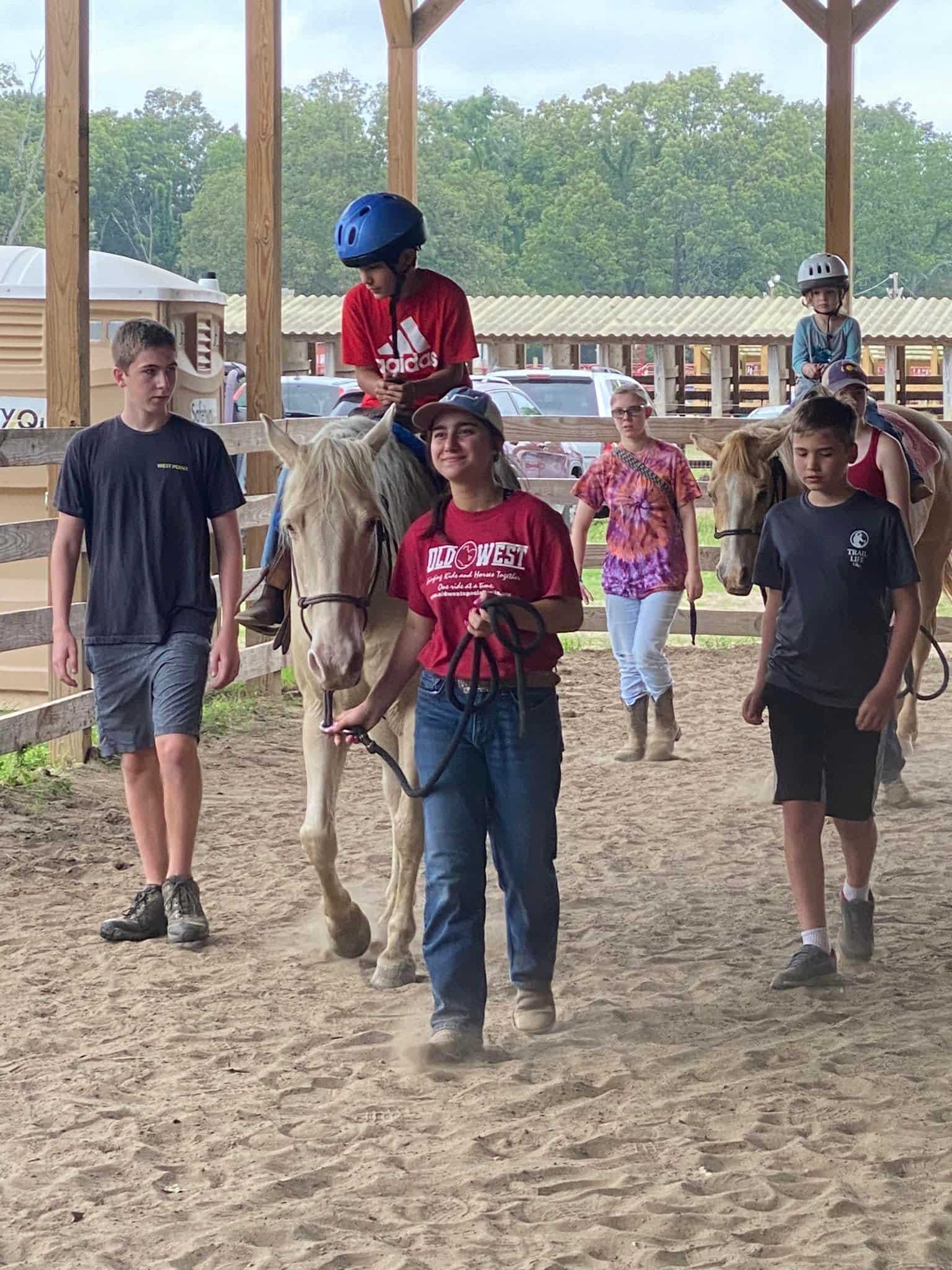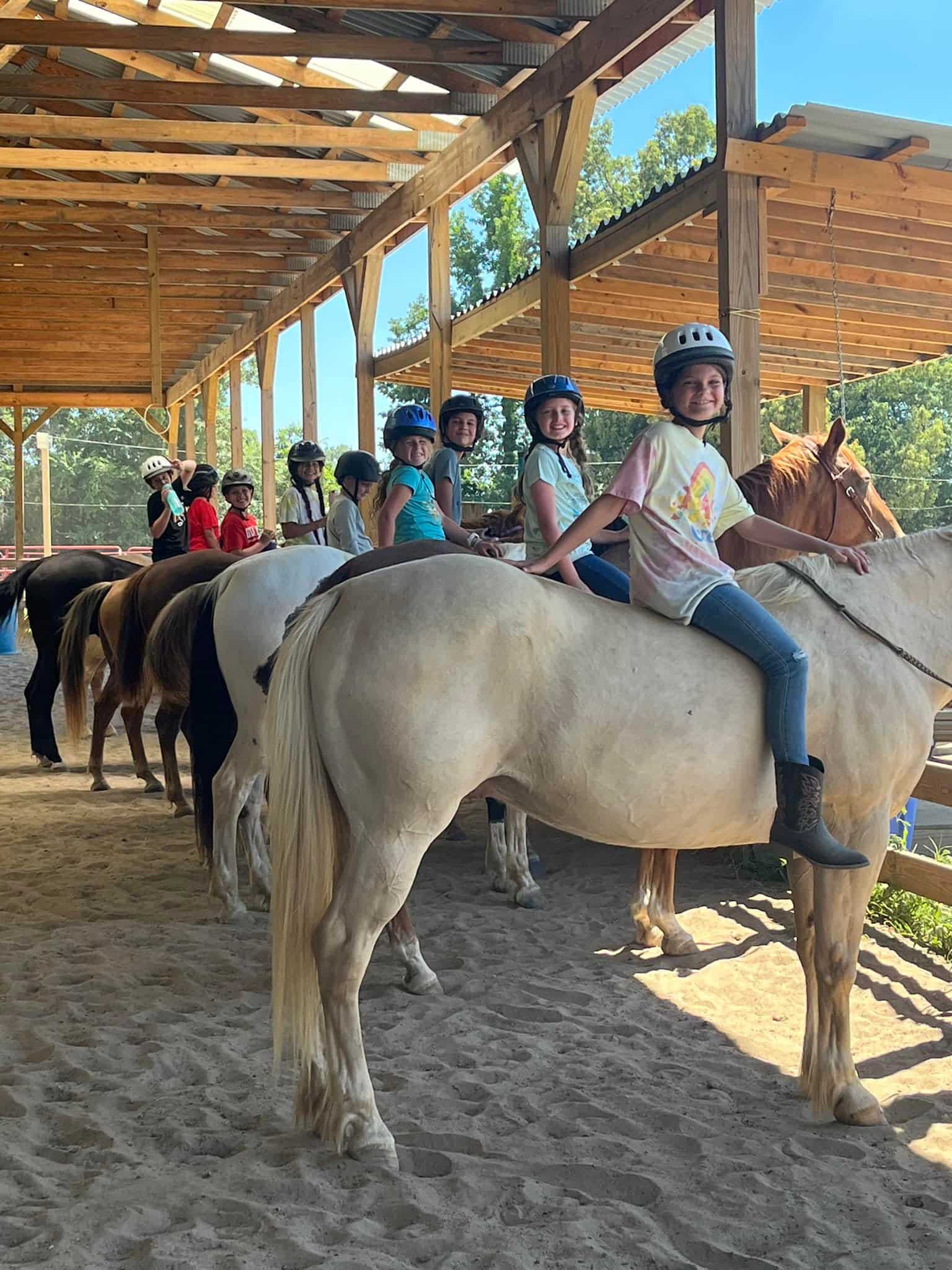 Every year Summer Horse Camp is a hot ticket item! Kids will spend the week learning horsemanship and making new friends. Campers will learn how to care for horses as well as how to walk, trot, canter and trail ride. The culmination of camp is a horse show with awards for all.
Registration opens at the end of January each year with a non-refundable deposit due at the time of registration.  Camp begins the first week in June and runs through the first week in August. Camp hours are Monday through Thursday, 8:30 am to 4:30 pm and Friday from 8:30 am until after the show and awards. 
Beginner, Intermediate, Advanced, and Barrel Camps are available.
We Host Two Horse Shows a Year
Spring Show is (when and Info)
Fall Show is ( when and Info)
Pasture Board
- Each horse is fed grain twice a day in our feeder chutes
- Hay Provided in the pasture daily, year round
- If you are interested in current availability, please call
Danny Cooley 901-485-4103.
Input your text here! The text element is intended for longform copy that could potentially include multiple paragraphs.